Wednesday, September 17, 2014
Monday, September 8, 2014
Thursday, September 4, 2014
Miser bags are known by many names. Miser's purses, misers, ring or string purses, and finger purses, are just a few of the names they were given. They originated in the late eighteenth century and were popular into the early 1900's.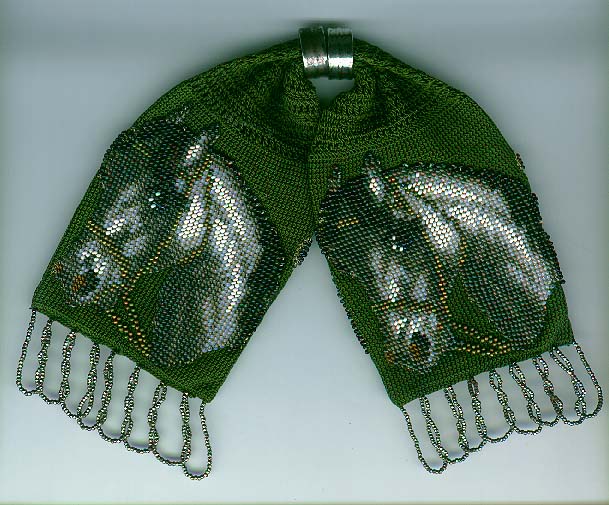 These bags were used by both men and women. They usually were long, almost stocking looking, with single small pouches at either end, usually one ending in a rounded shape and the other having a squared-off shape. There is a narrower neck in the middle with a slit, and either one or two rings gathering it closed. The two different shapes of the pouches denoted silver or gold coins within, or in the case of two identical pouches, coin and paper money compartments.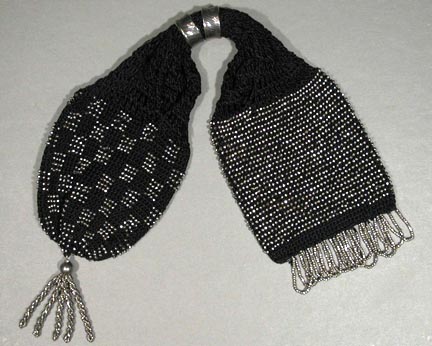 Miser bags were most often crocheted or knitted, with varying quantities of beads, they were carried in the hand or pinned within the garment or slung over the waistband of the wearer with one pouch exposed.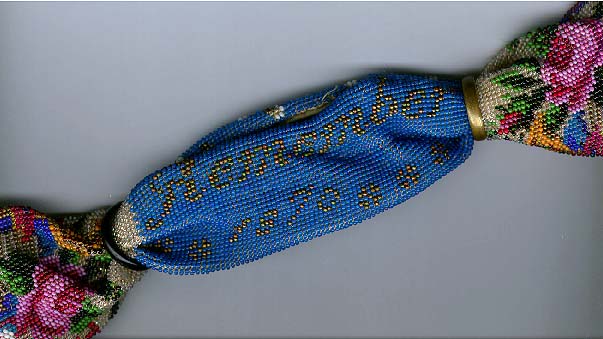 Called Miser bags because of the restricted way you got access to your money - by sliding the ring away from the pouch and then being barely able to get two fingers inside the slit opening.
Sources -
Yesterday's Threads
,
The Miser Bag